SOUTH KOREA TO HOLD THE WIEF PYEONGCHANG ROUNDTABLE 2014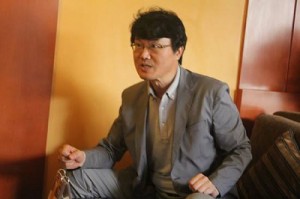 Jakarta, 1 Safar 1436/24 November 2014 (MINA) – James Noh, ph.D, director General of Korea Institute of Halal Industry (KIHI) said, South Korea to hold the World Islamic Economic Forum (WIEF) Pyeongchang Roundtable 2014, in Pyeongchang, Gangwon Province, Republic of Korea Dec. 15 – 16, 2014.
He said, the Roundtable, dubbed the "Conference in the Snow", will be held at the Alpensia Resort Convention Centre in Pyeongchang, the venue of the Winter Olympics in 2018.
The Roundtable organized by the WIEF Foundation, in collaboration with the Gangwon Provincial Government, is a gathering of international investors and business leaders from various countries interested in exploring the opportunities in Gangwon in the areas of banking and finance, halal food industry, property and infrastructure, he added.
He revealed that The two day Roundtable programme consists of three thematic discussion sessions on Finance, Tourism and the Property sectors, guided matchmaking sessions to maximize networking amongst delegates and site visits.
Networking for Halal Business Opportunities is one of guided matchmaking sessions. This session will begin with a special presentation highlighting the growing halal industry in Korea. Participants in this session will be able to meet potential business partners from Korea, Noh explained.
They cordially invite people to participate in the "Networking for Halal Business Opportunities" session as well as a variety of discussion sessions and outdoor activities.
He stated that the event was to enhance the understanding of Korean halal industry and to interchange the resources and information for current halal industry issues.
"It will provide an opportunity for Korean exporters including halal food producers and foreign business persons to explore possible business partnership through the matchmaking process," Noh added.
Participants in the event include Business persons who want to make business partnership with Korean (halal) food producers, cosmetics producers, medical equipment suppliers, pharmaceutical companies, or other item suppliers.
For participants in the program, special rate is available for official accommodation in Holiday Inn Resort, Inter continental Resort and Holiday Inn & Suites. Free Incheon airport pickup for Alpensia, Pyeongchang is available on December 14 (on arrival) while free hotel pickup for Incheon airport is available on December 16. (L/P009/R005/P3)
Mi'raj Islamic News Agency (MINA)
Source : http://mirajnews.com/halal-products/south-korea-hold-wief-pyeongchang-roundtable-2014/